1
Select
from +100's of beautifully designed Kindle templates prepared by award-winning designers and illustrators.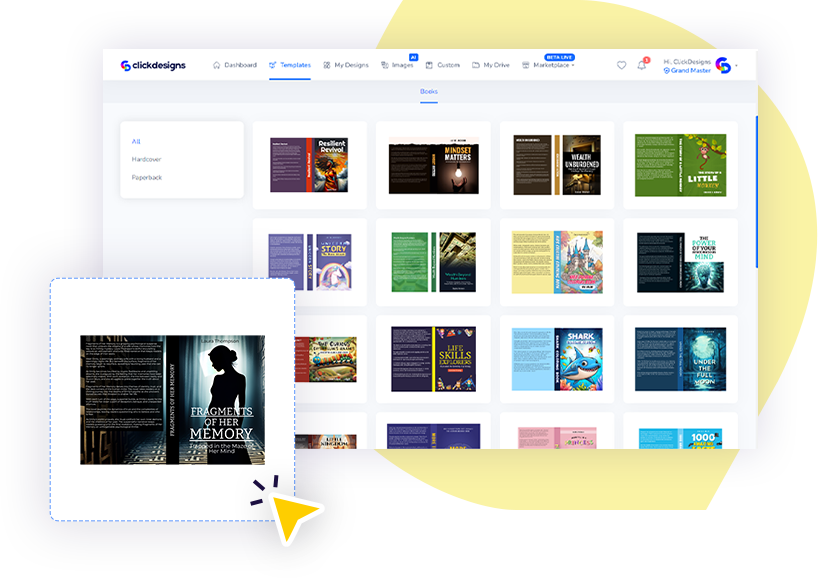 2
Edit
Easily customize every aspect of your cover so it perfectly appeals to your audience, increase your fan base and make more book sales.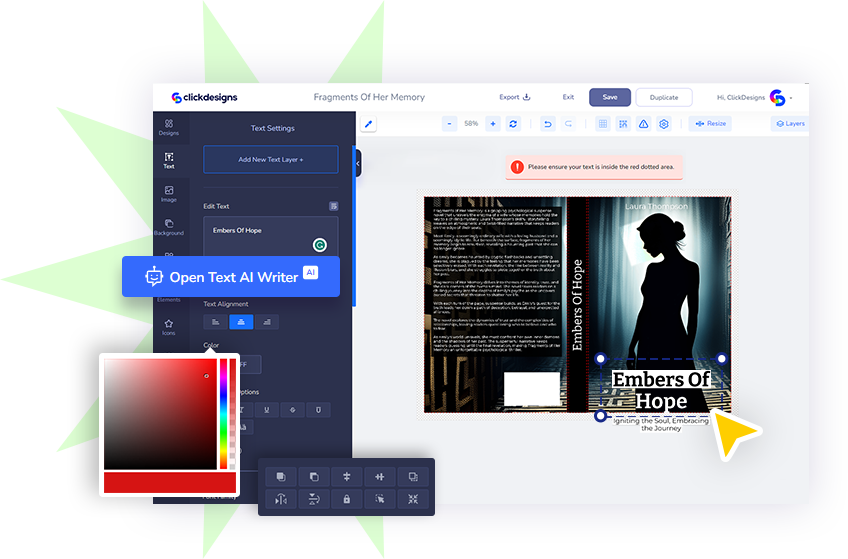 3
Get Leads & Sales
Go live on the internet and start getting a crazy amount of views, shares, clicks, leads and sales.